Versleuteling van bestandsnamen in archieven
Als je een archief opent dat is gecodeerd in ZIP-formaat, kan het zijn dat bestandsnamen in het archief niet verborgen en nog altijd leesbaar zijn, zelfs voordat je het juiste wachtwoord invoert. Als je wil voorkomen dat ongeautoriseerde gebruikers de bestandsnamen in het archief lezen, codeer dan jouw archief in 7Z-indeling.
ZIP-indeling biedt geen codering van bestandsnamen, maar 7Z-indeling wel. Je kan een wachtwoord invoeren bij het maken van een 7Z-archief om bestandsnamen in jouw archief te verbergen. Bandizip codeert automatisch de bestandsnamen in het archief.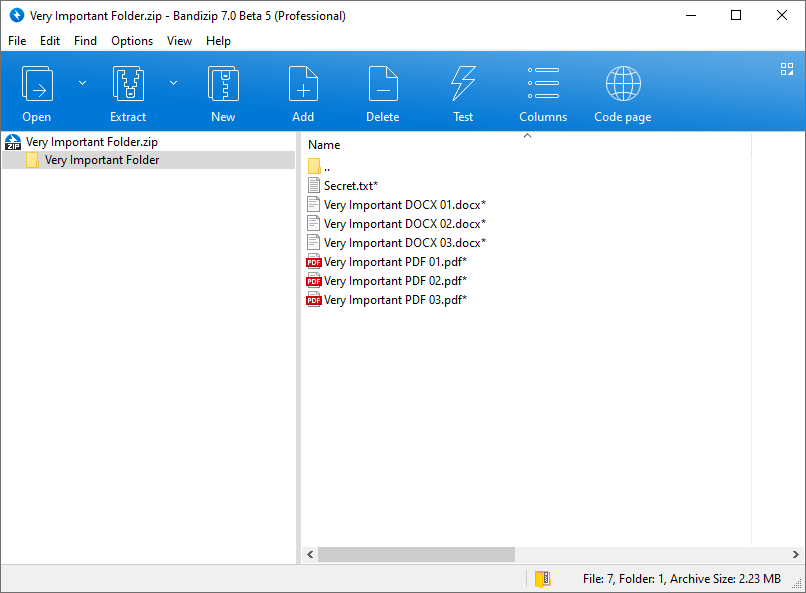 ▲ Example of an encrypted ZIP archive
Filenames in the archive are still accessible without the password.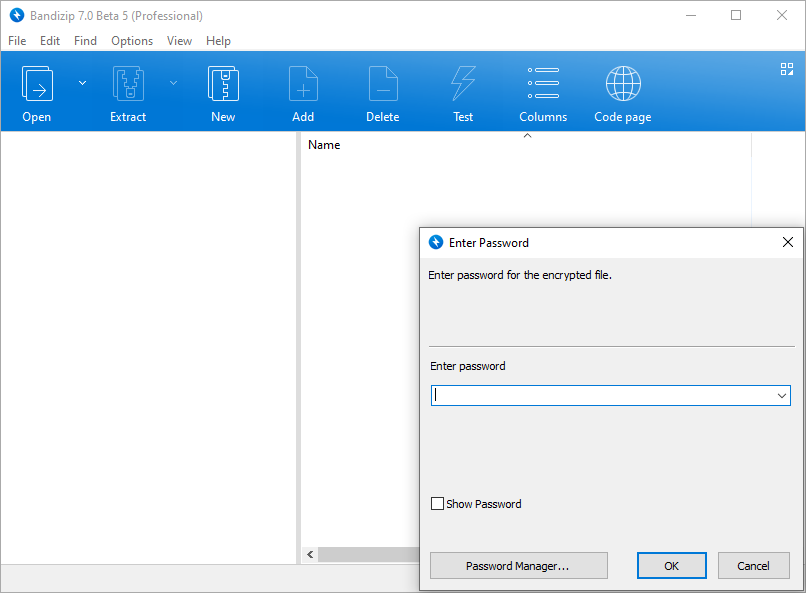 ▲ Example of an encrypted 7Z archive
No information about files in the archive is provided without the password.