Honeycam crashes when opening a video
Starting with Honeycam v3.41, a function was added to select and load only a part of the video if the file size is larger than a certain size (default setting is 10MB).
If you drag a video file from the file explorer to Honeycam, a preview of the video will play, and you can select and import all or part of the video file.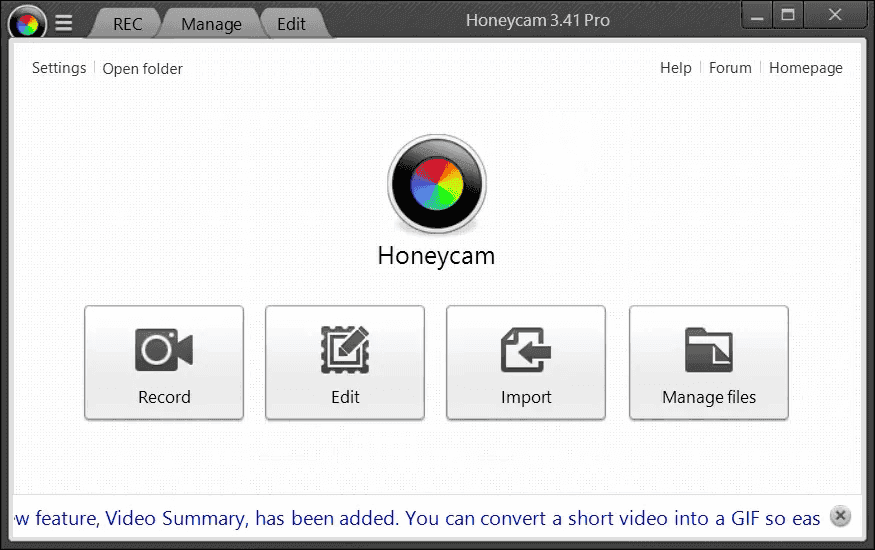 However, in some systems, this function does not work normally and the program is abnormally terminated. There are reports of issues with some graphics cards, but no solution has been found yet.
If this happens to you, we recommend that you turn off the option in the image below in Honeycam Settings > Editing.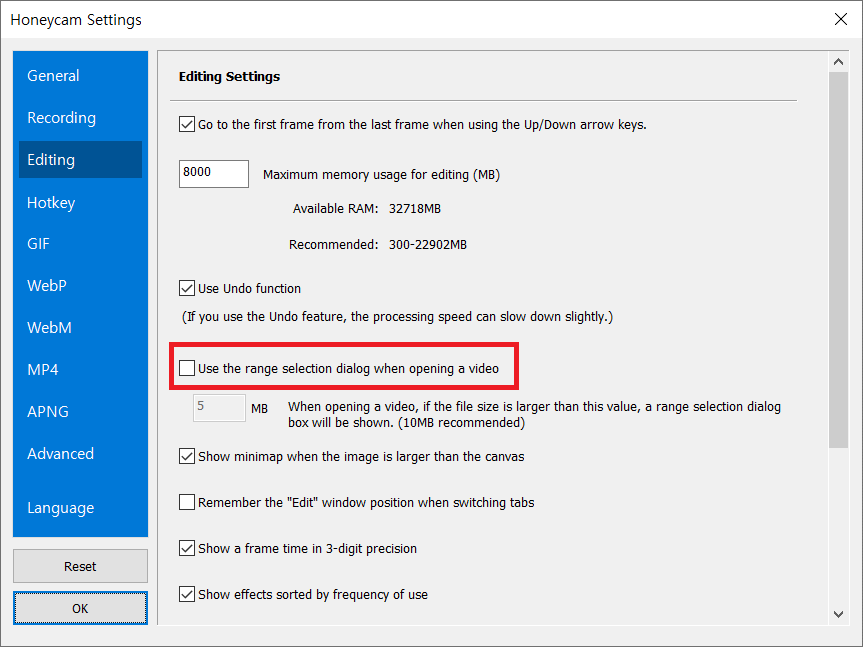 If you do not use this option, the video preview window will not open and the video will be loaded directly, so you can avoid abnormal shutdown problems.